Not all careers in aviation require being in the air. Many different types of careers and jobs need to be filled before a plane ever even takes off. Below are some general categories and descriptions of non-flying aviation positions.
Administrative, Ticket Agents, Food Service
short summary: These are the people in the trenches waiting on people who either are about to fly or just landed. These jobs are mainly customers service with little variety.
skills needed: attention to detail, patience, customer service, tolerant of repetition
Airport Staff (ground crew, ramp agents)
short summary: These people guide the airplanes on the runway, communicate through headsets to people in the tours, use lights to guide the planes at night.
skills needed: Physical endurance, attention to surroundings, follow directions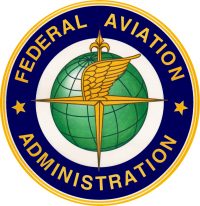 Government/FAA
short summary: This category of jobs focuses mainly on procedures, certifications, safety, and paperwork. Many of these positions are executive positions.
skills needed: attention to detail, efficiency, excellent memory, conscientious of rules and requirements.
Instructor (classroom)
short summary: Similar to an in-class driver's ed teacher except these instructors teach you how to fly a plane
skills needed: flight experience, ability to explain procedures clearly, public speaking skills, lesson planning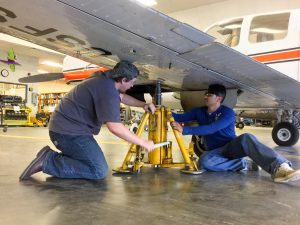 Maintenance
short summary: Maintain and repair mechanical aspects of planes. This may also include simple aspects such as fueling or cleaning.
skills needed: physical endurance, maintenance knowledge, flexible personality
Management—every category
short summary: Manage a team of individuals to achieve a common goal or complete a project.
skills needed: communication skills, management skills, teambuilding skills, research and delegation skills.
Manufacturing/engineering
short summary: Design and develop aircraft parts from mechanical drawing to physical part.
skills needed: Material knowledge, research skills, mechanical drawing knowledge.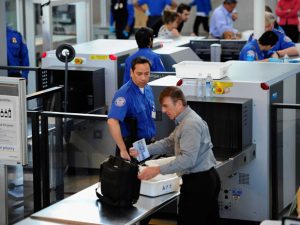 Security/safety
short summary: Responsible for the safety and security of the people and property of a specific company or location.
skills needed: physical endurance, knowledge of safety rules and procedures, patience, customer service skills.