About Us
Our Company
Seginus Aerospace, a Desser Aerospace company, was originally founded in 2009 to develop and market replacement FAA approved aircraft PMA parts while staying customer focused. Our driving force is to provide these parts at an affordable price to airline operators, FAA repair stations, and our growing global distributor network.
We will..
continually prioritize quality and service for the customer.
make daily efforts to improve the quality of our services.
think and act from the standpoint of the customer.
have activities that are customer focused.
strive to provide customer satisfaction and gain customer loyalty.
Values
Communication–quality–integrity–professionalism–service–urgency–innovation–teamwork
Our Process
Seginus works closely with every customer to provide solutions to:
Providing aircraft FAA PMA parts alternatives to costly OEM parts
Providing aircraft FAA PMA parts with improved reliability
Developing these alternative solutions quickly
Tools and Strategies
Seginus Aerospace's goal is to continually refine our processes to maintain focus on Quality, Cost, and Delivery. We use various tools and strategies.
Kaizen
The first process Seginus Aerospace uses is Kaizen. Kaizen literally translated means "Change Good" but also explains the Japanese concept for "improvement" or "change for the better". Kaizen refers to the philosophy and practices that focus upon continuous improvement of processes in manufacturing, engineering, game development, and business management.
Another workplace organization method is 5 S. This method uses a list of five Japanese words which, when translated into English, all start with the letter "S".
The 5 Steps are:
Seiri or "Sort": Employees must sort out & separate that which is needed and not needed in all areas.
Seition or "Straighten": Everyone must arrange items that are needed so that they are ready and easily accessible. Clearly identify locations for all items so that anyone can find them and then return them once the task is completed.
Seiso or "Shine": The team must clean the workplace as well as the equipment on a regular basis in order to maintain standards and decrease identify defects.
Seiketsu-Seiketsu or "Standardize": A manager must revisit the first three of the 5S on a regular basis and confirm the condition of the Gemba (or "the real place") using standard procedures.
Shitsuke or "Self Discipline": Everyone must keep to the rules to maintain the standard and continue to improve every day.
The next method is removing as much muda as possible or, in other words, "waste." Waste is any activity that does not add value to the business. Reducing or eliminating muda is, of course, one of the fundamental objectives of any quality-oriented corporation.
The fourth method is PDCA (Plan–Do–Check–Act). This is a four-step project management process typically used in business.
Overall, these practices allow us to continually improve customer satisfaction and deliver high quality components at a reduced cost.
Management

Erik Hatch
President
Hatch is a graduate of Lewis University in Romeoville, Illinois and has spent over 25 years in the aviation industry at various levels from parts inspector, A&P Mechanic, FAA Repairman, and private pilot. Hatch is also a principal at AOG Aviation Spares Inc, a FAA / EASA certified repair station.
Thomas Wieser
Director of Operations and Quality
Wieser is a highly effective professional with extensive experience in all aspects of export Marketing and sales management, including development of policies, processes, procedures, budgeting, new account development, customer service management, training, P&L management, and successful management of contract negotiations.
Greg Guidera
VP of Business Development
Guidera is a 35 year veteran of the aerospace industry who continually focuses on helping Airlines, and MRO facilities to save MRO costs using technical and creative solutions. He is a graduate of several Jack Welch management and leadership courses, as well as business development and management. He combines both technical skills with understanding customer needs to apply the best solutions to problems the industry presents.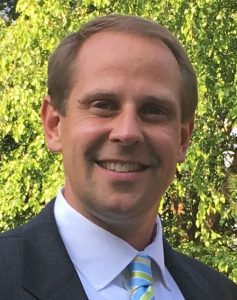 Paul Ilenda
Managing Engineer
Illenda is a mechanical engineer with more than 20 years experience in the aviation industry working for Delta Airlines, AAR Corporation, Able Aerospace, and Seginus Aerospace LLC He has certified more than 200 aircraft/rotorwing products for installation in commercial aviation engines, airframes, landing gears, and component systems through FAA PMA and STC. He is well-versed in airline maintenance procedures, aerospace product design/development, and FAA certification requirements.