Aviation websites were rated based on likelihood of finding several different job leads at one location, user friendliness, and organization.
AOPA Aviation Job Board

This website is user friendly; it's easy to search and find what position you're looking for. You can create a profile and save searches as well.
JS Firm Aviation Placement Agency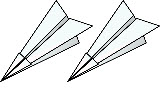 This does not seem to be as user friendly but there are some jobs posted here. They are organized by distance to the original location searched.
US Aviation Job Search
https://www.aviationjobsearch.com/

This website is interesting because it is organized by job and then airline or company. There is also a link to view a list of jobs for each airline or company.
Climb to 350
https://www.climbto350.com/climbto350_aviation_jobs_board.cfm

You have to become a member to view and apply to jobs. This might be worth it because you can view a list of job titles posted and their location, you just can't apply to it or see what company is offering the job. However, if you are a flight instructor in Ormond Beach, Florida and you can't find any other job postings anywhere, perhaps it's worth the monthly membership ($14.95) to apply to that very specific job and location.
Rotor & Wing International
https://jobs.aviationtoday.com/

This website has so many jobs, it's helpful to filter them by industry, job function, and state.
Aviation Job Search
https://www.avjobs.com/subscribe/Aviation-Job-Search.asp

This is another website that requires membership. This monthly membership is $24.95 and there is a $24.95 set up fee unless you choose the quarterly or yearly membership. While this sounds expensive, it would be worth the quarterly investment for the same reasons as Climb To 350 plus, there are many more features with this website. Pay more, get more.
Airline Job Finder
http://www.airlinejobfinder.com/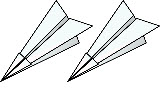 Many of these jobs connect to ZipRecruiter or GlassDoor or other generic websites. This isn't a bad thing but there might be some duplication if you've already mined the generic sites.
USA Jobs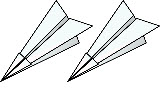 This website only works for aviation specifically if you use the filter "Federal Aviation Administration" but fifteen pages of jobs came up (unfiltered by location).
Avianation

User friendly, organized, and easy to find the job you're looking for. They have a similar layout to US Aviation Job Search.
Thirty Thousand Feet
http://thirtythousandfeet.com/employme.htm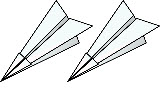 This is not a list of jobs. This is another list of aviation job websites, including some that I've listed here, but many more with many more opportunities available.