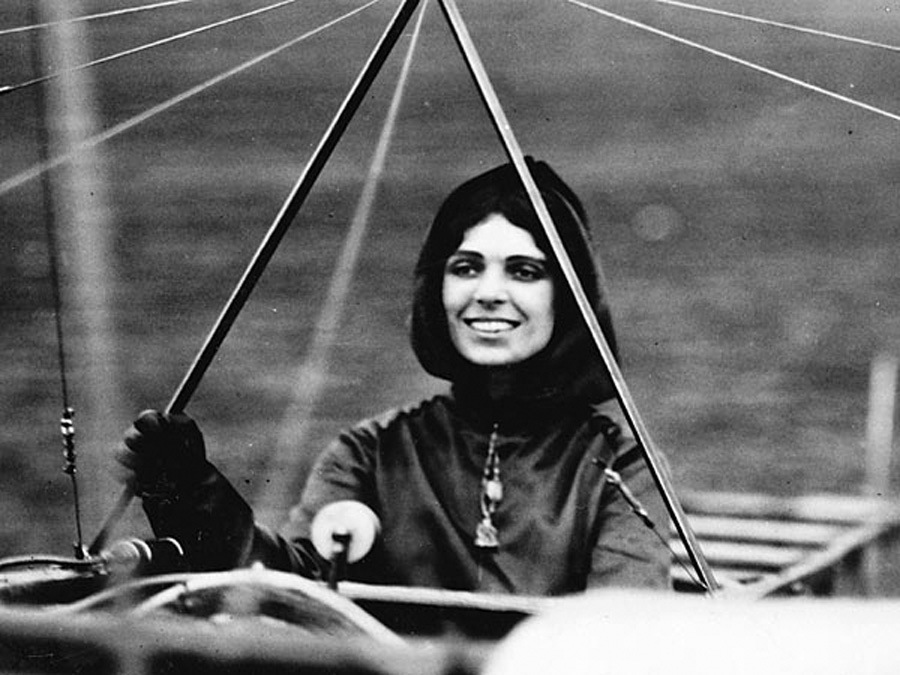 Harriet Quimby 1875-1912 "Poncho"
Quimby, known for her emphasis on flight safety, became the First American woman to receive a pilot's license and fly across the English channel.
Raymonde de Laroche 1882-1919 "The Baroness of Flight"
De Laroche was the first woman to receive a pilot's license back in 1910, broke records, participated in air shows, and survived both a plane crash and a car crash to continue flying.
Helene Dutrieu 1887-1961 "The Human Arrow"
Dutrieu was the first woman pilot to fly with a passenger and fly a seaplane, broke numerous records, and won competitions over men back in 1910-1911.
Ruth Law 1887-1970 "Queen of the Air"
Law was the first woman to perform a loop de loop in an airplane, the first woman to take a night flight, and the one-time holder of the Chicago to New York aerial speed record.
Jacqueline Cochran 1892-1926 "The First Supersonic Woman"
Cochran, the first woman to break the sounder barrier, was a pioneering 20th-century pilot who advocated for female aviators during WWII.
Amy Johnson 1903-1941 "Flying Sweethearts"
Johnson set many long-distance records in the 1930s and was a pioneering English aviator who was the first female pilot to fly alone from Britain to Australia. She also flew with her husband.
Sabiha Gokcen 1913-2001 "First Female Combat Pilot"
At age 23, Gokcen was the first Turkish female combat pilot and she is believed to have been the world's first female fighter pilot.
None of these pictures are property of Seginus Aerospace LLC They were found through an image search on Google.