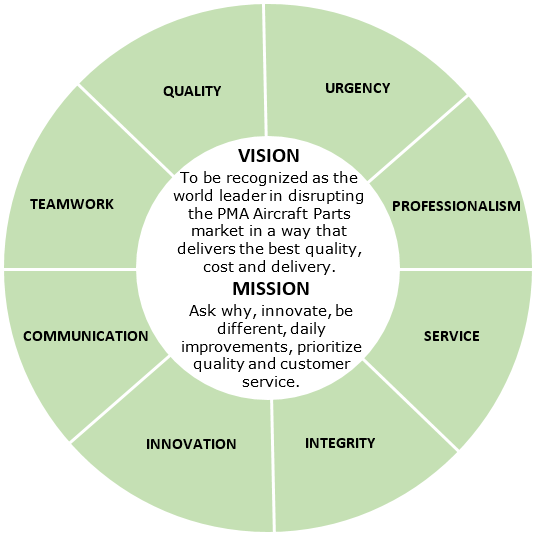 Seginus isn't just a star in the sky. It's our company name because we want to be legendary in the aircraft parts industry. The Seginus mission statement is "To be recognized as the world leader in aircraft parts". What does this really mean? To us, it means give the best customer service and provide the best quality for the most cost effective parts —bar none. This goes a step further to include a development aspect which reflects Seginus' values to change with the industry and to develop the technology of aviation. Customer service is the most important aspect of business and Seginus Aerospace LLC holds their employees to the highest level of expectations.
Even though Seginus Aerospace LLC has only been in business since 2009, the potential for growth is limitless. More business means more customers; more customers means more customer service. Seginus Aerospace LLC prides itself on quick turnaround times and thorough communication. Customers also will appreciate the friendly phone and email support, and fast resolution of issues (rare though they are). Seginus Aerospace LLC maintains stock levels to ensure that the parts are always available and ready to ship when the customer places the order.
Engineering
When it comes to being cost-effective, no one beats Seginus Aerospace LLC The research team is equal to none. They go the distance to find the best possible price of material and services, while keeping quality a priority. Then they pass on those savings to the most important part our business—the loyal customer.