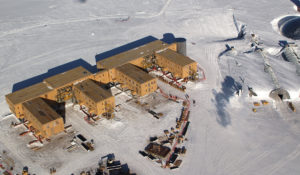 Antarctica
Amundsen Scott South Pole Station–Geographic South Pole, Antarctic Plateau
Amundsen-Scott South Pole Station is located at the southernmost point of the world: the South Pole. Amundsen-Scott is named for two explorers who led the first two expeditions to explore the South Pole.
Australia

Adelaide Airport–South Australia
This busy Australian airport can handle 3,000 passengers an hour. In that same hour, they land 24 aircrafts.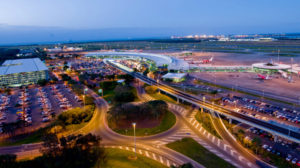 Brisbane Airport–Queensland, Australia
Another busy Australian airport, Brisbane Airport, is working on a new runway project that will give Brisbane the same capacity as Singapore and Hong Kong airports.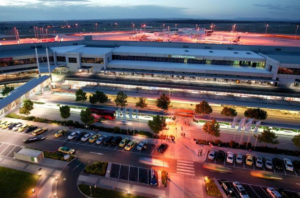 Melbourne International Airport–Victoria, Australia
Melbourne International Airport used to be called Tullamarine Airport. Some locals still call it Tulla as a nickname.
Africa

Marrakech Menara Airport–Marrakesh, Morocco
The Marrakech Menara Airport regularly appears on lists like these because "the ultra modern geometric patterns are contrasted with the delicate details" of the building.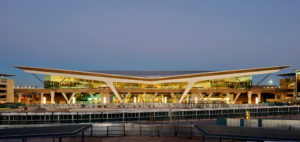 Cape Town International Airport–Cape Town, South Africa
Cape Town International Airport is the third busiest airport in Africa and the second busiest in South Africa.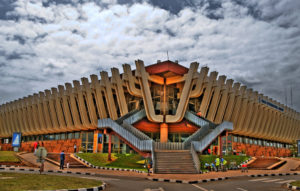 Kigali International Airport–Kigali, Rwanda
Even though the Kigali International Airport is smaller than most, it is rated the second-best airport by Sleeping Airports, a Canadian travel and hospitality firm.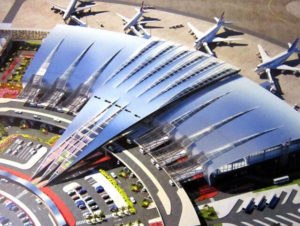 Sir Seewoosagur Ramgoolam International Airport–Plaine Magnien, Mauritius
Formerly known as Plaisance, the Sir Seewoosagur Ramgoolam International Airport was built by the British in 1942 and was used by the Royal Air Force during World War II.
Europe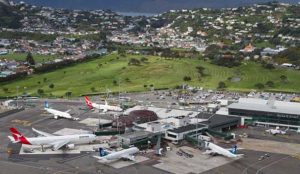 Wellington International Airport–Wellington, New Zealand
The Wellington International Airport feels a special responsibility to their community and economy by providing 1,500+ jobs and providing environmental sustainability.
Adolfo Suarez Madrid-Barajas Airport–Madrid, Spain
The Adolfo Suarez Madrid-Barajas Airport increases the connectivity between Latin America, domestic, and European markets which makes it a true bridge between Europe and Latin America.
Helsinki Airport–Vantaa, Finland
In Finland, the Helsinki Airport's focus is its customers. They focus on smoothly running processes, excellent customer service, and comfortable terminals.
*Every photo and interesting fact was found using Google. Seginus Aerospace LLC has no claim to these gorgeous photos.*